Catering
Finca Velez Coffee House is the perfect venue for small private events and special occasions. Our onsite facilities and experienced team can accommodate groups of up to 30 people, and provide a memorable experience for you and your guests. But that's not all – we also offer custom food orders to complement your coffee break and ensure your guests are well-fed and satisfied. Whether you're looking for light snacks, pastries, or a full-fledged meal, we can work with you to create a menu that fits your taste and budget.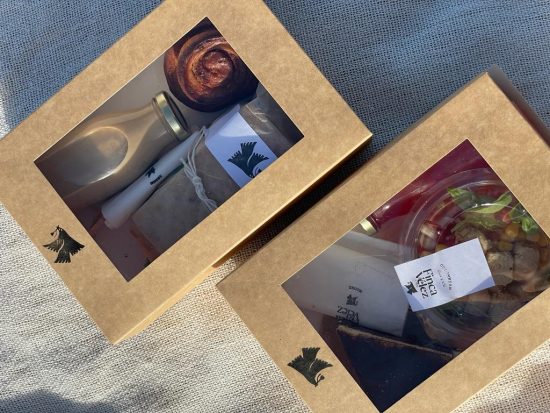 For corporate clients, we also offer the opportunity to create your own private coffee label, perfect for corporate gifts or as a unique way to promote your brand. Our team will work with you to match one of our coffee flavours, showcasing your company logo, message, or any other graphics you'd like to include. This is a great way to spread awareness about your company, or to show appreciation to your clients, employees, or partners.
So, whether you're planning a private event, want to create a custom coffee bag, or just want to treat your guests to a delicious cup of coffee, Finca Velez Coffee House is the perfect choice. Contact us today to learn more!